First Look at the Transmetropolitan Charity Art Book's Cover, and a Video Interview Featuring Darick Robertson!
You may well have heard that there is currently a Kickstarter project running, which has the aim of raising funds to publish the Transmetropolitan Art Book. This new art book will be a hardcover volume, limited to a few thousand hand-numbered copies, and the proceeds of sales of the books will be donated to the Comic Book Legal Defense Fund and the Hero Initiative.
If you've not yet been to their Kickstarter page and made a donation yet, I'd highly recommend heading over there, and doing so now!
With funding for the book quickly heading towards the $26, 000 goal, the guys over at Comic Vine decided to catch up with Darick Robertson, and ask for his thoughts on the project. It's a great interview, and I've embedded the video of it at the end of this post, so you can see what he has to say about this fine cause.
As an added bonus, I've been provided with an exclusive look a Darick Robertson's cover art for the book. Check it out below, it's an incredibly cool piece of art with colors by Transmetropolitan colorist Nathan Eyring! Transmet fans may want to sit down, in case they faint!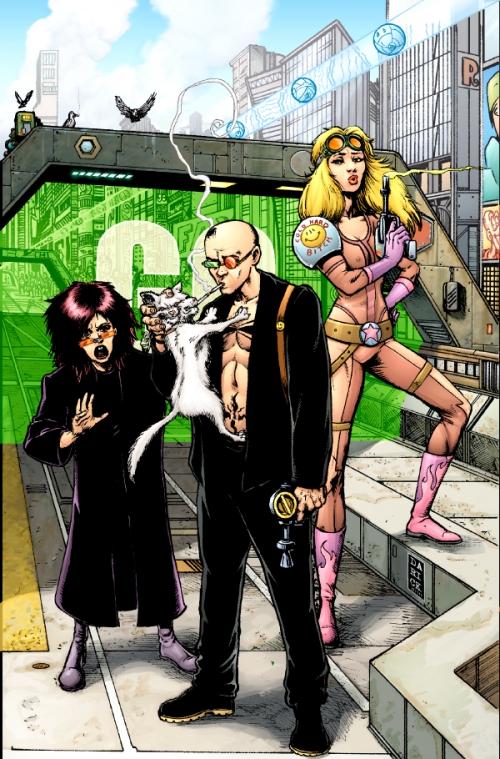 Related posts: