Things You Need to See: James Stokoe's Poster for the Movie Trollhunter!
James Stokoe is the mind-blowingly talented writer/artist behind Wonton Soup, Orc Stain, and that amazing Silver Surfer story in Strange Tales II. Earlier today, he Tweeted a link to the poster that he has made for the upcoming independent movie Trollhunter, and as soon as I clicked the link my jaw hit the floor!
Check out the glorious poster below, and click here to find out more about the movie.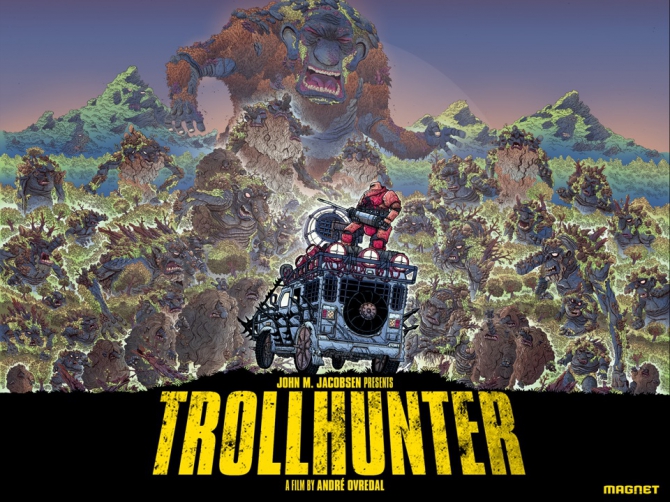 Related posts: