Jerry Robinson to Sign at Midtown Comics on Wednesday, May 25th
From the press release: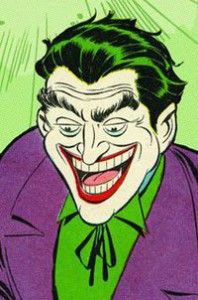 Midtown Comics in New York City will present legendary Batman artists Jerry Robinson signing at Midtown Comics Downtown on Wednesday May 25th from 5:00 to 6:30 PM.
Jerry Robinson: As a teenager in early 1939, the art of Jerry Robinson caught the eye of Batman co-creator Bob Kane, who quickly hired him to work in his studio to help create the prodigious amount of Batman strips that were needed to satisfy phenomenal demand. In 1941, Jerry struck gold twice, and created both Robin and the Joker, and the rest is pop culture history. Mr. Robinson will be signing his book Jet Scott, from Dark Horse Comics.
At 89 years young, Jerry Robinson is still involved with the comics community making appearances at conventions like San Diego Comic Con, and we're honored to host such a prestigious creator at Midtown Comics!
Jet Scott: In the 1950s, when the world was faced with strange or anomalous threats, there was one man who was called on to set the situation right—Jet Scott of the Office of Scientifact! Whether it was tracking down deadly Banthrax germs, uncovering the source of strange ocean creatures, or discovering the cause of spontaneously combusting pipelines in Saudi Arabia, Jet Scott was the adventurer who could get to the truth!
Dark Horse Comics is the third-largest comics publisher in the U.S., and is known for such titles as Star Wars, Buffy the Vampire Slayer and Hellboy.
RSVP to this event on Midtown Comics' Facebook page!
MIDTOWN COMICS opened its first store in 1997, and is now the industry's leading retailer of comic books, graphic novels, and manga, with its online store as well as three landmark NYC locations in Times Square, Grand Central and Downtown. Follow us on Facebook, Twitter, and the Midtown blog! More information available online at: http://www.midtowncomics.com
Related posts: