Details Revealed About the DC Universe Animated Feature Batman: Year One
The Hollywood Reporter has details on the upcoming DC Universe animated feature Batman: Year one, based on the 1987 comic book miniseries of the same name, by Frank Miller and David Mazzucchelli.
The movie, which is a collaboration between Warner Premiere, DC Entertainment and Warner Bros. Animation will be directed by Lauren Montgomery and Sam Liu, from a script by Tab Murphy. The feature will be executive produced by animation veteran Bruce Timm.
The movie will feature the voice talents of Bryan Cranston as Commisioner Gordon, Ben McKenzie as Bruce Wayne/Batman, Eliza Dushku as Catwoman, Alex Rocco as crime lord Carmine Falcone, and Katee Sackhoff as Detective Sarah Essen - the love interest Commisioner Gordon.
Batman: Year One, will be rated PG-13, and is scheduled to be released on DVD/Blu-Ray in the Autumn. However, the movie will first premiere in July at the 2011 San Diego Comic-Con International.
Bruce Timm, tells THR that there is very little in the movie that isnā€™t in the comic. "The source material is surprisingly cinematic; itā€™s a pretty straightĀ forward literal retelling," he says. "Mazzucchelliā€™s artwork is beautifullyĀ composed and we were able to refer to the comic for about 80 percent of the camera setups."
I doubt that I am alone in my excitement about this production. Not only in Batman: Year One amongst the finest superhero stories ever created, but Warner & DC have proved time and again that they can create impressive animated features that are incredibly faithful to the source material. If you need proof, you need only watch All-Star Superman, or New Frontier, both spectacular achievements in animation.
Head to THR to see exclusive images from the upcoming movie.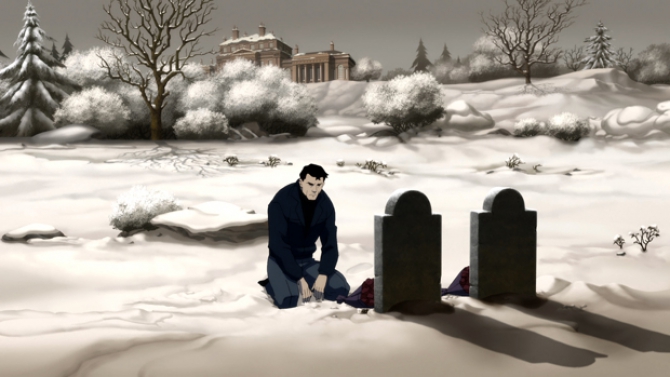 Related posts: