An All-New, All-Ruthless Hercules Brings The Pain This April In Herv #1!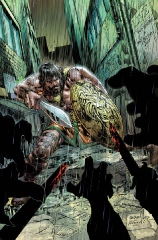 From the press release:
This April prepare for Herc #1 – an explosive new ongoing series from New York Times Best Selling writers Greg Pak & Fred Van Lente and artist Neil Edwards setting Marvel's baddest bone-breaker loose on a raging one-man beat down of the Marvel Universe's vicious criminal underground. And he won't be relying on his fists alone! Armed with the keys to Ares' abandoned armory, Hercules is ready to unleash three thousand years worth of brawling experience upon his foes while preparing to confront the perils of FEAR ITSELF!
"This ain't the heavenly spires of Mount Olympus, the plush comforts of Avengers Tower or some hot night club known where the body shots are on the house. Herc's in the dark alleys of the Marvel Universe—the mean streets of New York," said Senior Editor Mark Paniccia. "There's no one to watch his back and, if he doesn't play it smart, he can be maimed…or even killed. The easy days of life as a god are over."
It's Hercules like you've never seen him before as he sets out on an action-packed epic of monumental proportions that will keep fans on the edge of their seats and demanding more! Discover what happens when the Earth's most formidable warrior is forced to cut a swath of destruction through the very core of the Marvel Universe in the all-new, all ruthless Herc #1 & 2 – double-shipping this April!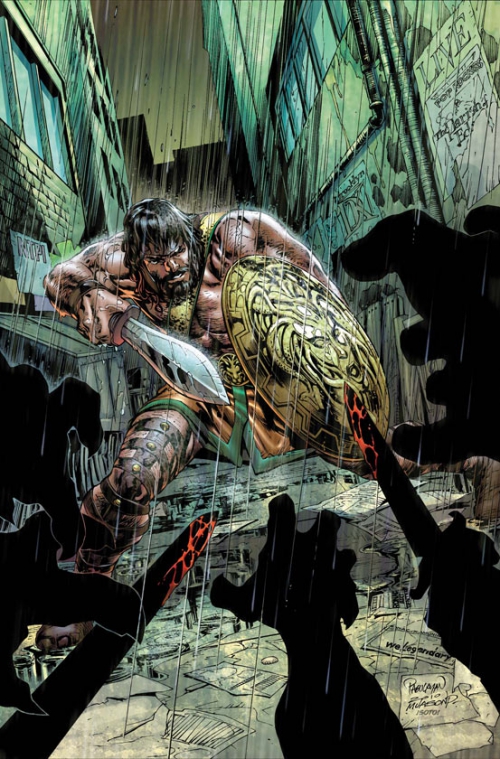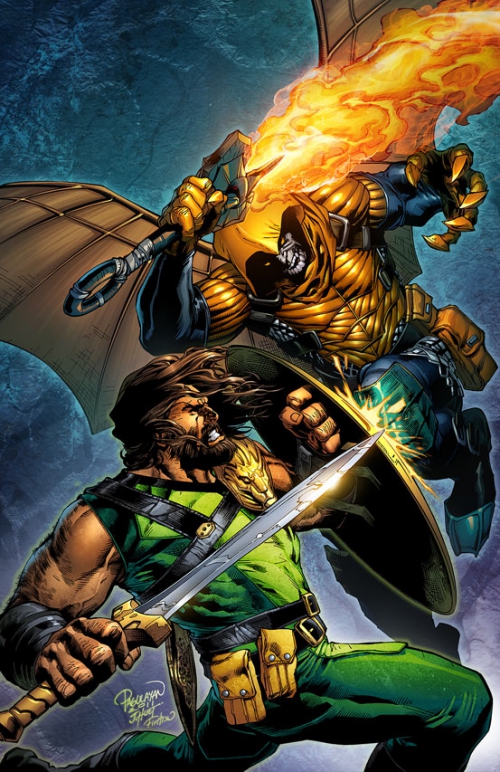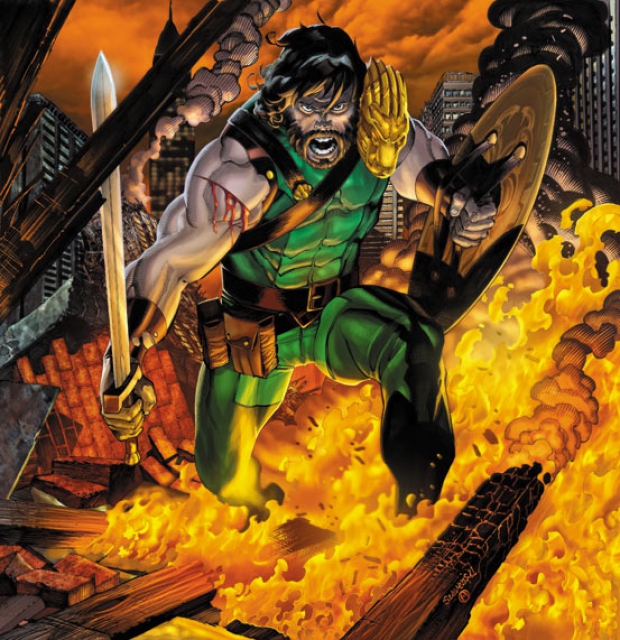 HERC #1 (FEB110581)
HERC #1 ROMITA JR. VARIANT (FEB110582)
Written by GREG PAK & FRED VAN LENTE
Pencils by NEIL EDWARDS
Cover by CARLO PAGULAYAN
Variant Cover by JOHN ROMITA JR.
Rated T+…$3.99
FOC – 3/14/11, On-Sale 4/6/11
HERC #2 (FEB110583)
Written by GREG PAK & FRED VAN LENTE
Pencils by NEIL EDWARDS
Cover by CARLO PAGULAYAN
Rated T+…$2.99
FOC – 3/28/11, On-Sale 4/20/11
Related posts: