Hypergeek's Hot Picks – Top Comic Book Recommendations for the Week of Wednesday October 28st 2009
Hypergeek's Hot Picks is a weekly column on the site, where I take a look through the list of comics released that week, and decide which ones I think are worth picking up.
With most of the comics that I recommend, I have usually read a pre-release copy, and enjoyed it, or I have read a preview of the comic, and can predict that it is going to be a good read. At the end of the day though, it's just my opinion, so don't take it *too* seriously
This week's column is going to have to be another brief one, as I have a heck of a lot of non-site stuff to do today, so I apologize for that.
Remember that you can view previews of all of this week's comics by clicking here!
This Week's Hottest Comic Picks
My top comic recommendations for this week! Make sure you buy them if you buy nothing else from the Hot Pick stack!
I did a review of this fantastic comic yesterday afternoon, where I said:
FVZA #1 was an incredibly impressive opening issue for this miniseries, and could be one of the greatest things I've read from David Hine since Strange Embrace! … FVZA is this year's indispensable horror comic, and with Halloween just around the corner, you can't afford to pass this up!
As you can tell, I really liked it Make sure to grab your copy soon, as the comic has already sold out at the distributor level!
Solicitation:
This comic was originally serialized on the internet as Paul Grist's Big Cosmic Comic. I did a review of the comic several months ago, where I said:
Grist does some wonderful writing here and is laying down the foundations of something very different from any of his previous work. The concept is very Sword & Sorcery, but it is transplanted into a cosmic environment, allowing for much more imaginative experimentation. Lots of seeds of intrigue are planted in this first issue, and I can't wait to see this epic story come to fruition!
Solicitation:
Sergio Aragonés and Mark Evanier return to their most famous creation! This is a must-have comic this week, seriously, if you don't like Groo, then you don't like comics!
Solicitation:
One of my favourite writers, Kieron Gillen, is taking on one of Marvel's most interesting new characters, Ares, the God of War. You can't afford to miss this one!
Solicitation:
Jonathan Hickman is just kicking-ass on Fantastic Four right now. If you thought that Mark Millar's run was fun, wait till you see all the bat-shit crazy trick's that Hickman pulls out of the bag. This run has legendary written all over it!
Solicitation:
It's a brand-new story arc for what has been labeled the best DC Comics titles on the shelves (by me!) Now, we finally get to find out the origin story of the all-new Batwoman.
Solicitation:
Ultimates 4, as I like to call it, is so good that you could almost forget that Jeff Loeb tried to murder the title, and the entire Ultimates line of books!. It's great to have Mark Millar back on the book, I've really missed that madman!
The Red Skull is Captain America's son… genius move!
Solicitation:
I normally despise 'event' comics, but damn if Geoff Johns isn't just rocking my socks off with this book. I love Johns' run on GL, so I guess it was inevitable that I would love this too.
Try to avoid all of the tie-in miniseries though, they all suck ass!
Solicitation:
Oh my god! I can buy Batman again! Judd Winick is off the title. If I believed in god, I'd be thanking him profusely right now!
Who would have expected that Tony Daniel would be a good writer? His Battle of the Cowl miniseries was pretty solid, so lets hope he can pull it off again!
Solicitation:
I know that you have to order issues of 2000 AD three months in advance in North America, but I thought I would mention this anyway. This pack contains 2000 AD progs 1651-1655, containing  Judge Dredd, Kingdom, Strontium Dog, and Nikolai Dante.
2000 AD is on a bit of a run at the moment, and every story within it's pages is better than anything coming out of the U.S. scene right now, but I won't dwell on it, because it's not like you can just walk into the shop any pick this up. I don't want to rub your faces in it or anything!
Solicitation:
My Complete Hot Picks
Included below is the full list of comics that I am picking up this week. They are all great, and any one would be a great pick!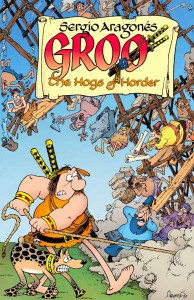 Related posts: