Dark Horse Announces Exclusive Comic-con Variant of 'Dollhouse: Epitaphs #1′
From the press release:
JUNE 13, MILWAUKIE, OR—Leading the pack of announcements of exclusive items for next month's Comic-Con International comes news that Dark Horse will release an exclusive variant of Dollhouse #1 for attending and exhibiting retailers!
The variant features a special limited-edition cover by Phil Noto. Attending and exhibiting retailers who order five copies will receive one signed by Jed Whedon, Andrew Chambliss, and Maurissa Tancharoen.
These special editions are limited to 2,500 copies and will retail for $3.50. Attendees can stop by the Diamond Previews booth for a list of exhibiting retailers carrying this exclusive version!
Look for Dollhouse: Epitaphs #1 on sale at your local comic shop on July 13!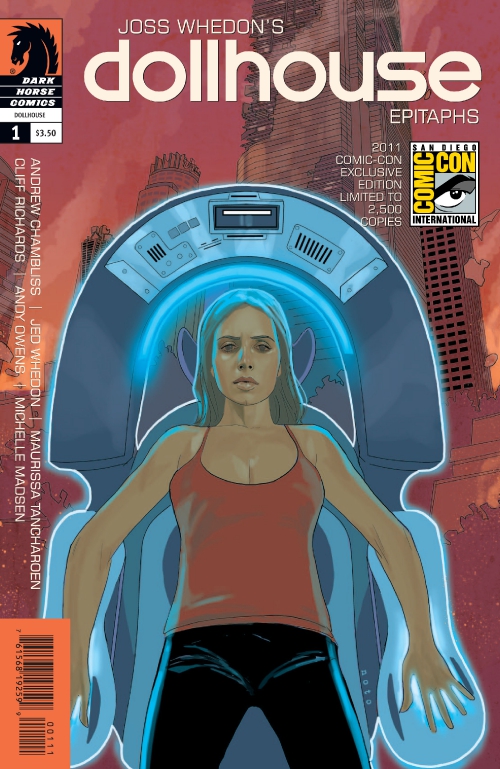 Related posts: