Carly Foulkes to Play Retro Girl in FX's Pilot of 'Powers'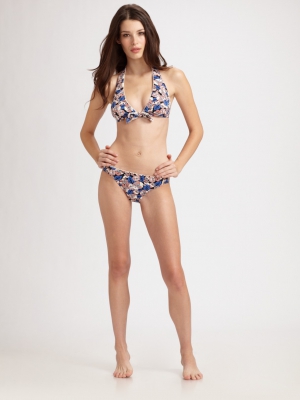 During an interview on Friday, on Satellite Radio's Geektime, Brian Michael Bendis revealed that Lucy Punch has been tapped for the role of Retro Girl in the FX drama pilot of Powers - based on the comic book series of the same name, by Brian Michael Bendis and Michael Avon Oeming.
Carly Foulkes is a Canadian model and actress best known for appearing in a series of 2010 and 2011 T-Mobile myTouch 4G television commercials, in which she wears a pink and white dress.
Foulkes joins a cast that includes joins Jason Patric as Christian Walker, Lucy Punch as Deena Pilgrim, Charles S. Dutton as Captain Cross, and Bailee Madison as Calista.
Powers is a police procedural set in a world where superpowers are relatively common. The story centers on two detectives, Christian Walker and Deena Pilgrim , in a Homicide department that deals with cases involving "powers" (people with superpowers).
Retro Girl is a popular and powerful super-heroine, who dies during the first arc of the story. Retro Girl is in fact a legacy of women - with or without powers - who are continuously reincarnated.
Charles Eglee (The Walking Dead, The Shield) wrote the pilot and will serve as an executive producer with Brian Michael Bendis, Michael Avon Oeming, Michael Dinner, David Engel and Circle of Confusion, the company behind The Walking Dead. Michael Dinner, will also direct.
Sony TV and FX Productions are co-producing the project, which has been in development for several years.
Related posts: