WizKids Announces Sell-Out of Marvel HeroClix: Captain America
From the press release: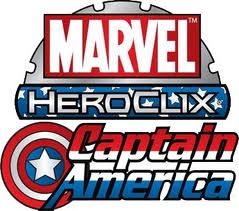 WizKids Inc. announces the manufacturer sell-out of their most recent set, Marvel HeroClix®: Captain America. WizKids' entire inventory of Marvel HeroClix: Captain America, releasing July 13th, 2011 has been completely sold to distributors worldwide.
The Marvel HeroClix: Captain America expansion will feature more than 60 figures in standard five-figure boosters. Celebrating 70 years of comic book history, Captain America's allies and enemies will be spotlighted prominently in this long awaited addition to the HeroClix universe. Sub-themes in the set will include: the Serpent Society, S.H.I.E.L.D. Hydra, recent fan favorites the Secret Warriors, and more! And making their bold debut in HeroClix, removable elements will enhance the action with exciting in-game effects and abilities!"
"The HeroClix brand is growing at a remarkable rate. Our sales by release day for Giant Sized X-Men were the highest since I joined WizKids 5 year ago. And for the first time, our US distributors had sold out 2 weeks prior to release date." said Lax Chandra, President of WizKids Games. "Captain America's sales and velocity far exceeded even Giant Sized X-Men — Alliance had to stop taking orders 13 weeks prior to release. We want to thank our retail partners and customer base for the continued support."
Because of the shortage of product, WizKids is investigating an additional small print run for Captain America to support in-store organized play. American retailers should contact their WizKids distributor for more information. International retailers should contact their local distributors for ordering information.
Related posts: