Jim Woodring Auctions Nimbus Maximus Drawing for Skydive Fundraiser!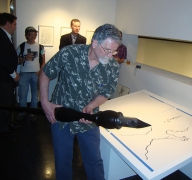 You may not be aware of this but Jim Woodring has a six foot nib pen called Nimbus Maximus (find out more here).Well now you know, and if you'd like the chance to purchase a piece of artwork created with the pen, now's your chance! The below illustration was created at the opening of Walpurgis Afternoon | Marc Bell & Jim Woodring, at Lawndale Art Center in Houston on April 22, 2011.
The artwork is being sold in a silent auction to befit Skydive, an artist run exhibition venue unique to Houston. Bidding starts at $50, and the image has an estimated value of $300. Have fun bidding, but remember that if you win the auction, you have to collect the artwork i.e. they won't mail it to you. Find out more here.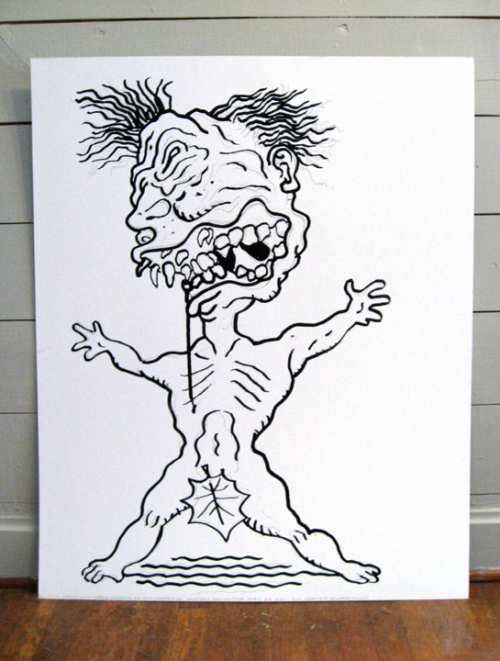 Related posts: