Dark Horse Presents #3 Exclusive Red Tide Cover Reveal!
From the press release:
DARK HORSE KICKS OFF A WEEK OF EXCLUSIVE DARK HORSE PRESENTS REVEALS ON THE DARK HORSE BLOG!
COMICS FANS TO GET A FIRST LOOK AT JIM STERANKO'S HIGHLY ANTICIPATED GRAPHIC NOVEL RED TIDE IN
DARK HORSE PRESENTS #3!
MAY 9, MILWAUKIE, OR—In addition to providing top-quality, eye-catching content in the newly relaunched Dark Horse Presents, the third issue will again offer up a preview of one of the company's most anticipated titles, with an exclusive first look at Jim Steranko's crime-noir masterpiece.
That's right! This issue spotlights an exclusive, thirteen-page preview of the new edition of Red Tide, written and illustrated by comics legend Jim Steranko! Add to that an exclusive interview with Steranko himself and you've got a supersized installment of Dark Horse's legendary tradition that's not to be missed!
This special one-hundred-page blockbuster issue of Dark Horse Presents arrives on shelves on August 24.
Stay tuned to the Dark Horse blog for more exclusive news on upcoming issues of Dark Horse Presents right here on the Dark Horse blog!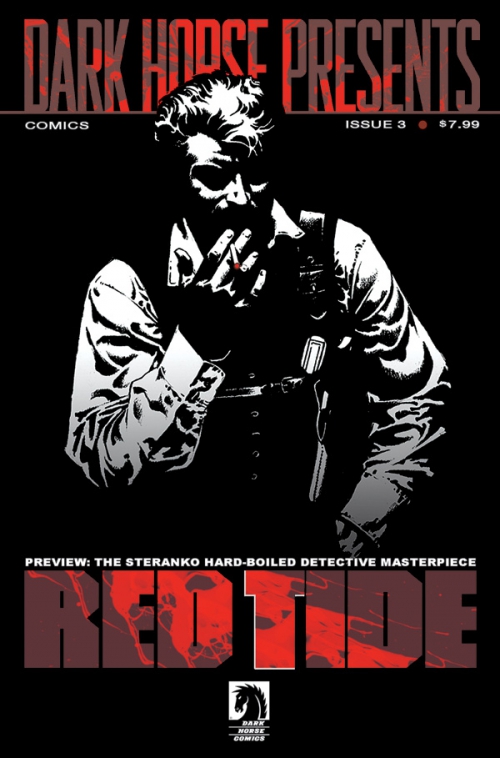 Related posts: