Fantagraphics Reveals the Cover to Jim Woodring's Congress of the Animals
Over on FLOG!, Fantagraphics have revealed the cover to Jim Woodring's highly anticipated follow up to Weathercraft, Congress of the Animals.
If you've never read any of Woodring's Frank books, you're missing out on some of the best comic art that you will ever witness. I command you to go and order his complete bibliography
, right now. Your eyes will thank you for it!
I have posted the image below, along with a gorgeous spread from the book that Jim posted on his blog a couple of weeks ago: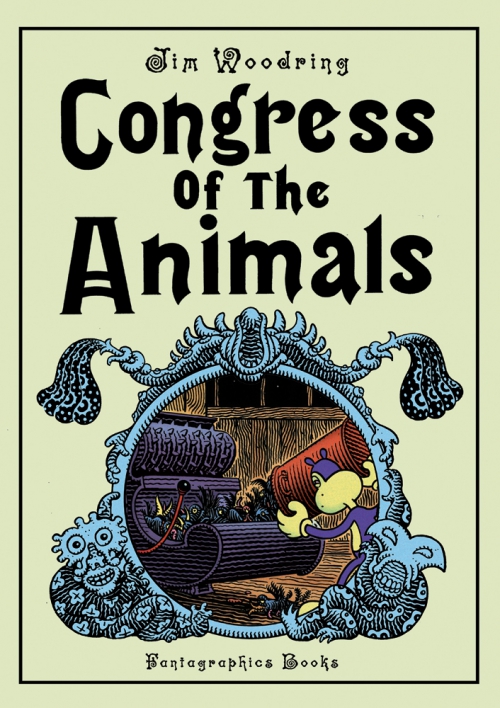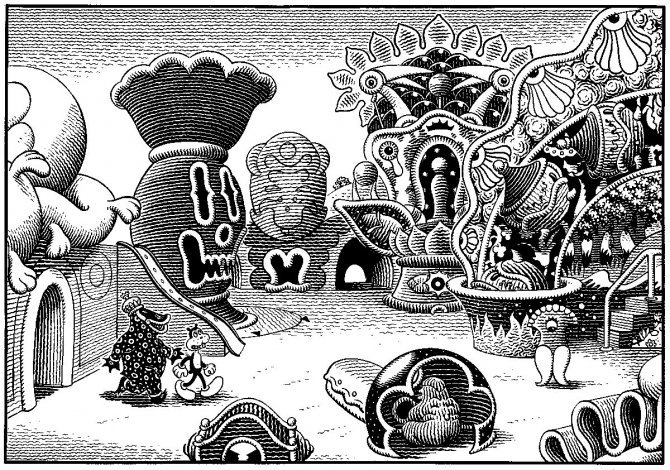 Related posts: