Alpha Flight to Return to Marvel in New Maxi-Series! Dale Eaglesham is Artist!
Canadians rejoice, our Super-team is returning!
In an interview with Comic Book Resources, Marvel Comics has revealed that Canadian Super-hero team, Alpha Flight is set to return in an 8-issue maxi series that will tie-in with the events of Fear Itself. The series will be written by Greg Pak and Fred Van Lente, and will be drawn by Canadian artist, Dale Eaglesham! The series will kick-off in May with a special "point 1″ issue that will be drawn by Ben Oliver.
"You don't have to have read anything to jump on board here," Pak says, going on to say that "Old time Alpha Flight fans will have a lot of fun seeing everything references, but you don't even have to have read an 'Alpha Flight' book before."
On the honour of getting to illustrate Canada's finest heroes, Eaglesham said "I'm pretty excited to build a Canadian superteam into a force in the mainstream…there's a lot of depth to these characters and a lot of potential. If there's anything different in my approach at all, it'll be an authenticity to the locales because this is where I live."
Pak and Van Lente returned the original Alpha Flight team from the grave in Chaos War, and they wrote the characters really well in that mini, so I'm really excited to see their take on the team. These two are excellent storytellers, and seem deft at taking underused and undervalued heroes and weaving them into massive stories. I can't wait!
As for Dale Eaglesham being the series artist, you couldn't ask for a better artist to handle Canada's finest super heroes. I may be wrong here, but I think this marks the first time that a Canadian has drawn the team (excluding guest appearances) since John Byrne!
Read the full interview at: http://www.comicbookresources.com/?page=article&id=30845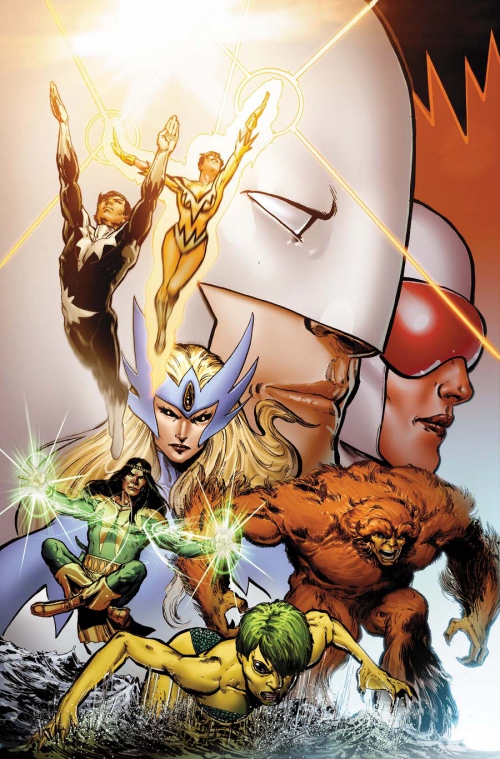 Related posts: