The Dark Horse Comics Website Gets a Facelift
Have you been to Darkhorse.com today? If not, you may not have realised that Dark Horse have given the site a massive overhaul. All the same great components are still there, but the layout has been changed a bit, to make certain features more prominent, such as the blog, which DH are now updating on a much more frequent basis. The layout also highlights this week's releases, the DH twitter stream, and their new digital comic initiative.
Make sure to head over to Darkhorse.com and check it out!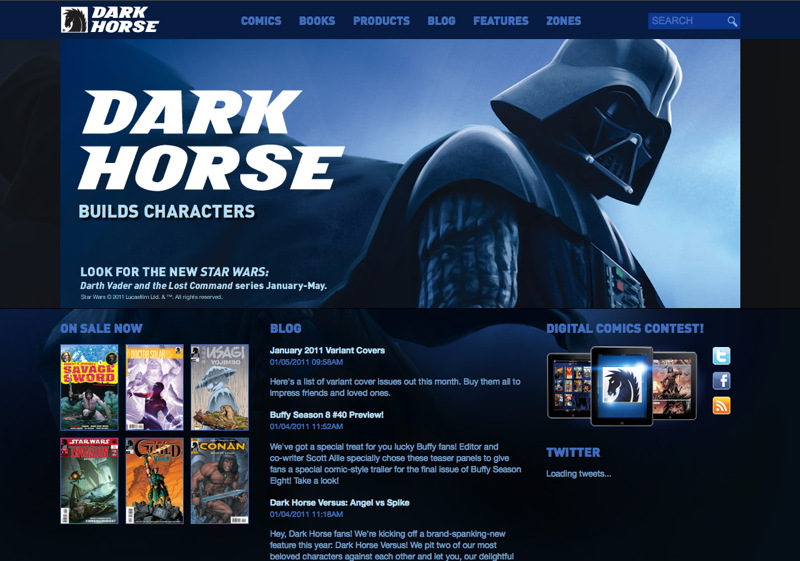 Related posts: