One Day Left to Win $1, 000 from Dark Horse Comics!
Yes, you did just read that right! Dark Horse Comics are running a competition where you can win $1, 000 US!
The competition is called the "I Love Comics" contest, and the rules are simple: just send a photo of yourself that involves Dark Horse, and you may get the chance to appear in an ad featured in the pages of your favorite comics, and win $1,000!
Dark Horse will be posting photos of fans on their Facebook page, as well as on web-banners, their website, and at conventions, to show the world that what truly matters — their readers.
Email your photos to [email protected] along with your name, occupation, and address to enter.
Here is handy video, which explains it a little better:
Here's an example of what they are looking for:
… which they will then design to look like this: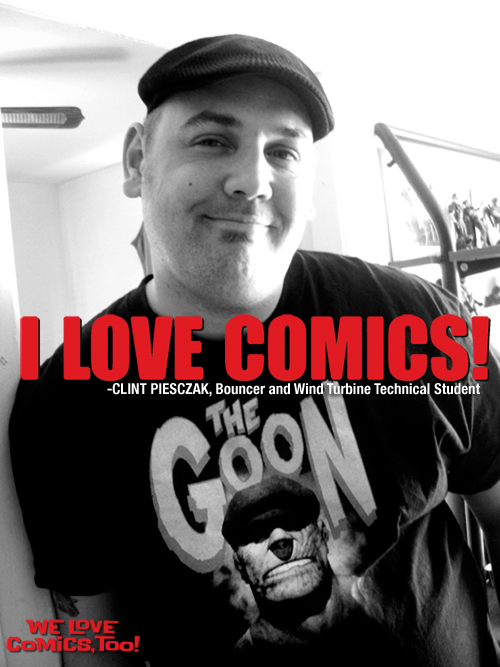 Please note, in order for your photo to be eligible to appear in a print ad, the photo must be at least 300 dpi at 7″ (w) x 10″ (h) wide. Please send only photos, they'll add the text and design!
Make sure to check out the fine print here: http://www.darkhorse.com/Contests/142/Show-us-you-love-Dark-Horse-Comics
Related posts: