Jeremy Haun Signs Exclusive with Top Cow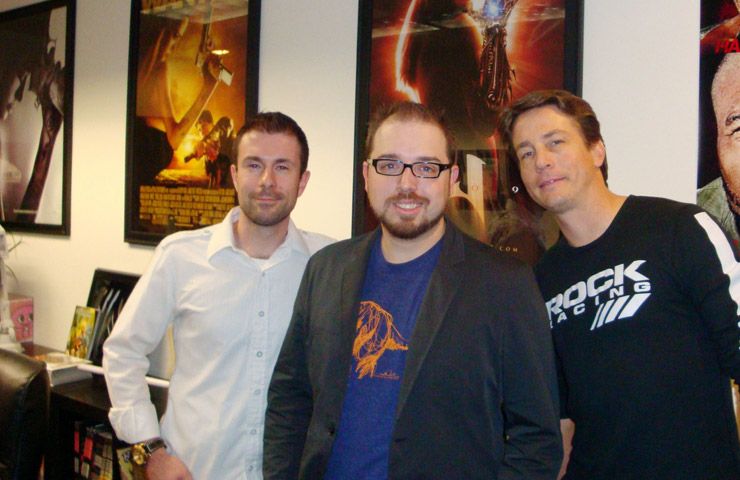 From the press release:
LOS ANGELES, Calif., January 14, 2022 – Top Cow Productions, Inc. is proud and excited to announce DETECTIVE COMICS and BERSERKER artist Jeremy Haun has signed an exclusive contract with the publisher.
"I couldn't be more excited about exclusively joining Top Cow," said Haun. "They've been wonderful to me. After ALIBI and BERSERKER, for them, I'd been hoping for the chance to work with Filip Sablik and Top Cow again."
Top Cow Publisher Filip Sablik expressed, "This is one of those rare, fortunate incidents where the stars align. Jeremy and I have been friends for years and working together has always been a blast. When I brought up the possibility of having Jeremy work for Top Cow exclusively, Marc Silvestri, Matt Hawkins and I all immediately thought he would make an ideal regular artist for The Darkness. I'm incredibly excited to see what Jeremy will do at the Cow, he's at the ideal point in his career to make a move like this and I believe everyone is going to be blown away by what he does in the next two years!"
Haun will team up with writer Phil Hester as the series artist for THE DARKNESS, beginning with issue 96.
"Drawing THE DARKNESS with Phil is a real honor. He's done amazing things with the character. I'm hella excited to come in and put my stamp on the look and feel of the book."
In addition to his DARKNESS run, Haun will also bring life to some new original properties to Top Cow where he will take on double duty with roles as writer and artist.
"We've got a lot of big things planned. It's going to be a great time!" added Haun.
PHOTO ATTACHED:  (Left to Right) Publisher Filip Sablik, Jeremy Haun, President Matt Hawkins
Related posts: