Jamie McKelvie Draws Judge Anderson!
Jamie McKelvie, famed artist of Phonogram, has posted to his Flickr account an all digital sketch of everyone's favourite Psi-Judge!
Head over to his Flickr page to admire this lovely sketch, or check it out below. Hey Tharg? You should definitely print this as a Star Sketch!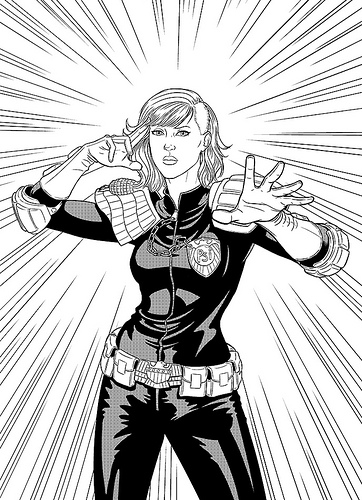 Related posts: