Marvel Reveals New Heroes for Hire Series by DnA!!!!
Marvel have recently been hinting at what looked to be a new Heroes for Hire series, with a series of teaser images, featuring Electra (Assassin for Hire), The Falcon (Wingman for Hire), and Misty Knight (Detective for Hire), and Paladin (Gun for Hire).
Now they've let the cat out of the bag, and revealed that this December we will see a new Heroes for Hire series, written by Dan Abnett & Andy Lanning, with artwork by Brad Walker… and I for one could not be happier with that creative team! Abnett and Lanning have been writing some amazing comic level books, and I'm really looking forward to seeing them take on a more street level series of characters. Expect big things!
From what I can tell from the gorgeous Doug Braithwaite cover for issue #1, the line-up seems to be Iron Fist, Moon Knight, Electra, and the Punisher; and from the teasers, we have The Falcon, Misty Knight, and Paladin!  Hell yes!
HEROES FOR HIRE #1
Written by DAN ABNETT & ANDY LANNING
Penciled by BRAD WALKER Cover by DOUG BRAITHWAITE
Variant Cover by BRAD WALKER
Variant Cover by HARVEY TOLIBAO
Rated T+ …$3.99
ON-SALE IN DECEMBER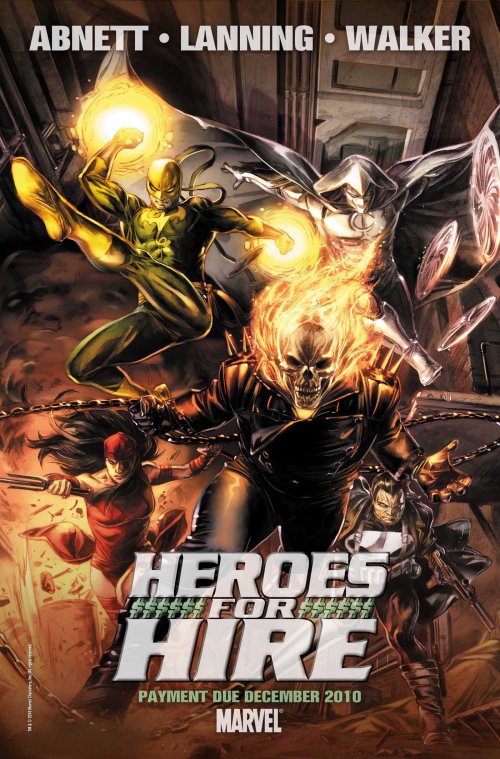 Related posts: