'Four Color Memories' – by K. Patrick Glover – Installment the Thirteenth, In Which We Catch Our Breath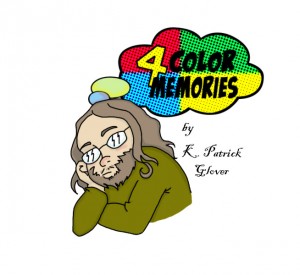 'Four Color Memories' by K. Patrick Glover
K. Patrick Glover is the writer of the webcomic The Invisible Skein, which is illustrated by Amanda Hayes.
'Four Color Memories' is a column about the comics of our youth, full of nostalgia for the days when heroes were heroes and villains were villains, before the Avengers were DARK and before the Lanterns were BLACK.
To see a directory of previous installments of the column, please click here!

Installment the Thirteenth

In Which We Catch Our Breath
On any other week, this would be a column.
On any other week, I wouldn't be mourning the loss of two giants.
I am finding it almost impossible to produce coherent sentences and I've decided not to even try.
Do yourself a favor, read Early Autumn by Robert B. Parker and Catcher In The Rye by J.D. Salinger. Both will enrich your lives in ways that I can't even begin to describe.
We'll talk about the Crisis next week, you and I. When things aren't quite so raw.
K. Patrick Glover
Related posts: