Zach Galifianakis Pulls Out of R.I.P.D.
Deadline.com have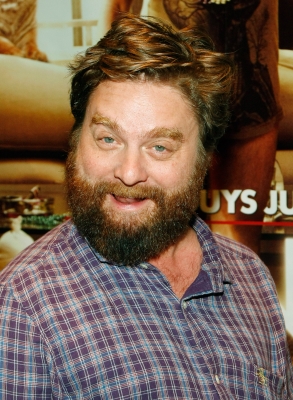 the scoop that Zach Galifianakis has withdrawing from starring with Ryan Reynolds in the Universal Pictures supernatural comedy R.I.P.D.
The reason for his pulling out of the project is down to scheduling issues.
The project is based on the Dark Horse Comics four-issue miniseries of the same name, written by Peter M. Lenkov, and illustrated by Lucas Marangon and Randy Emberlin.
The movie, being directed by Robert Schwentke, and Dark Horse Entertainment's Mike Richardson is producing with Neal Moritz and David Dobkin.
R.I.P.D. , which stands for Rest In Peace Department follows the story of Nick Cruz (Reynolds), who died an untimely death, at the height of his personal and professional life. Why did he join the R.I.P.D., the devoted, yet dead, officers of divine law enforcement? Well, not knowing the identity of his killer has left his soul a bit. . . restless. Now he hunts some of the most fiendish creatures, hoping for the chance to find out who set him up so he can get into heaven
Related posts: