New York Comic-con 2011 Tickets Go on Sale; Servers Experience Issues, but Nothing on SDCC Scale!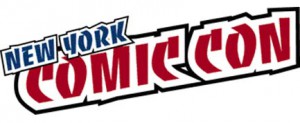 With all of the talk about Saturday's SDCC 2011 ticket rush, I almost forgot that tickets went on sale on Monday morning for New York Comic-Con 2011.
The Beat reports that while many users were able to buy their tickets without issue, a number of users experienced issues with the servers crashing after credit card details were submitted. It seems that even though the site told users to try again later, credit cards were still being charged, an no confirmation email was sent out.
While ticket sales were brisk, the amount of requests was no where near on the insane level that was seen for San Diego Comic-Con International (see here), and tickets are still available for all days.
Related posts: