Classics Are Back at BOOM! With Donald Duck #363 Coming This February
From the press release:
CLASSICS ARE BACK AT BOOM!
WITH
DONALD DUCK #363
COMING THIS FEBRUARY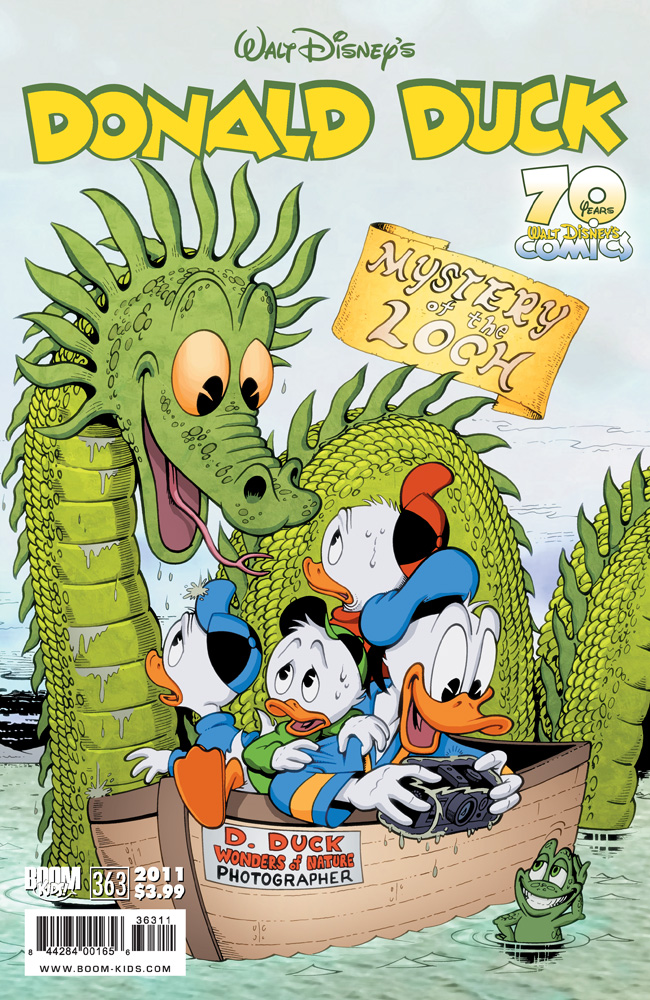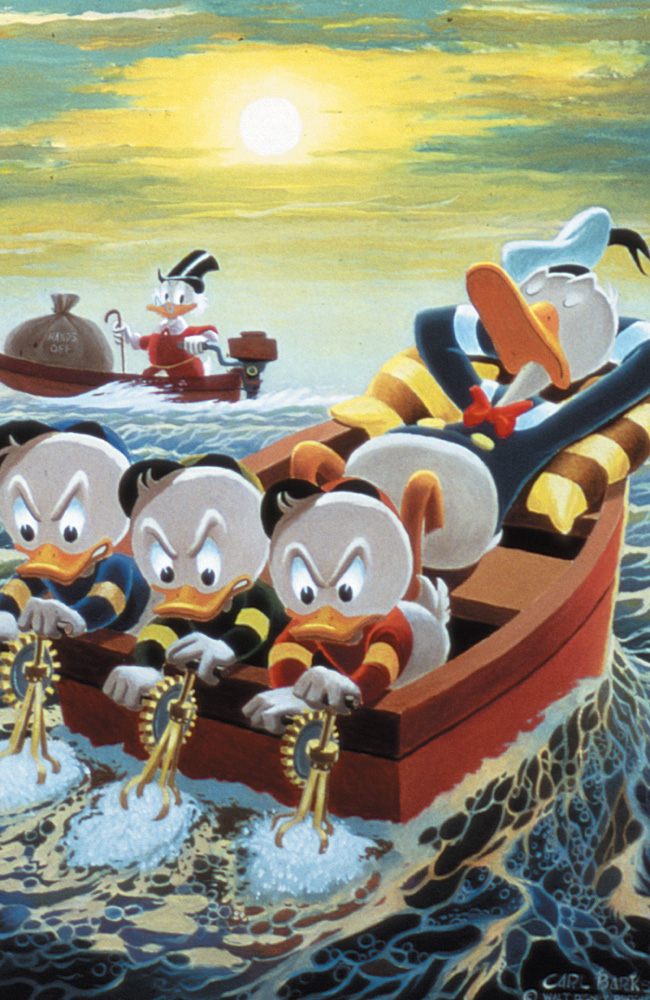 THE CELEBRATION OF THE 70TH ANNIVERSARY
OF WALT DISNEY COMICS CONTINUES!
DONALD DUCK #363 FEATURES DISNEY MASTERS
CARL BARKS, GEOFFREY BLUM, DAAN JIPPES, & CARLOS MOTA
ALL IN ONE BOOK!
DONALD DUCK AND FRIENDS #363 SHIPS WITH A
NEVER-BEFORE-SEEN COVER BY DON ROSA &
A SPECIAL 1-IN-10 COVER BY CARL BARKS!
December 21, 2021 - Los Angeles, CA - Join BOOM! as we continue to celebrate the 70th anniversary of Walt Disney's Comics and Stories in the pages of DONALD DUCK #363, featuring the unrivaled talents of Carl Barks, Geoffrey Blum, Daan Jippes, and Carlos Mota! Classic Donald tales abound in this oversized 40-page issue filled with feathered hijinks no Donald fan will want to miss! Shipping with two covers to please casual and die-hard fans alike, DONALD DUCK #363 features a never-before-seen cover by the legendary Don Rosa and a 1-in-10 cover by Carl Barks!
"Fans of Donald demanded we bring back these classic stories and we heard them loud and clear," said BOOM! Studios Marketing Director Chip Mosher. "So, duck fans, prepare to read some of the best Donald stories by Carl Barks, Daan Jippes, and more beginning with DONALD DUCK #363. I've said it before, but I will say it again, 'Classics are definitely back at BOOM!'"
Inside the covers of DONALD DUCK #363 you will find presented for the first time in the U.S. the much-requested 1997 Carl Barks story — recently redrawn by Jippes in the Barks style — titled "Somewhere Beyond Nowhere." If that doesn't whet your appetite, feast on the Carl Barks classic "Mystery of the Loch" as it's reprinted for the first time in English in 16 years! And if that's not enough, enjoy the Geoffrey Blum/Carlos Mota fan-favorite "Saga of Captain Duckburg" — that may even feature Carl Barks himself!
In November, BOOM! Studios announced "Classics Are Back at BOOM!" beginning this January. Celebrating the 70th anniversary of Walt Disney's Comics and Stories, January sees the release of WALT DISNEY'S COMICS AND STORIES #715 and MICKEY MOUSE #304 featuring some of Disney's most celebrated creators such as Carl Barks, Don Rosa, Daan Jippes, Floyd Gottfredson & more! This February continues the celebration with even more classics in UNCLE SCROOGE #400 and DONALD DUCK #363.
DONALD DUCK AND FRIENDS #363 ships with a never-before-seen cover for "Mystery of the Loch" by the legendary Don Rosa as well as a 1-in-10 special variant featuring a reproduction of the Carl Barks oil painting entitled "Slow Boat To Duckburg." DONALD DUCK #363 ships in February and caries a Diamond code of DEC100834.
About BOOM! Studios
BOOM! Studios (www.boom-studios.com), 2009 "Best Publisher" of the year, generates a wide-ranging catalog of multiple Eisner and Harvey Award-nominated comic books and graphic novels featuring some of the industry's top talent, including Philip K. Dick's DO ANDROIDS DREAM OF ELECTRIC SHEEP?, 20th Century Fox's 28 DAYS LATER and DIE HARD, The Henson Company's FARSCAPE, and the original Mark Waid series IRREDEEMABLE. This fall sees BOOM! teaming up with the legendary Stan Lee, creator of Marvel Comics' characters Spider-Man, The Hulk, and The X-Men for a line of original superhero series, the legend's first new superhero creations in nearly 20 years. BOOM!'s youth imprint, BOOM Kids!, is an undisputed industry leader, publishing Disney/Pixar's THE INCREDIBLES, CARS, and TOY STORY, as well as Disney's THE MUPPETS, DONALD DUCK, UNCLE SCROOGE and WALT DISNEY'S COMICS AND STORIES. This year, BOOM! Studios celebrates its fifth anniversary.
About Disney Publishing Worldwide
Disney Publishing Worldwide (DPW) is the world's largest publisher of children's books and magazines, with over 250 million children's books and over 400 million children's magazines sold each year. Disney Publishing Worldwide includes the vertically integrated publishing imprints Disney Book Group in the U.S., Disney Libri in Italy and Libros Disney in Spain as well as an extensive worldwide licensing structure. DPW also publishes a range of children's magazines globally including Topolino, Le Journal de Mickey and Donald Duck as well as Disney FamilyFun in the U.S. Disney English is DPW's English language learning business, including Disney English centers in China and a worldwide retail licensing program.  Headquartered in White Plains, NY, Disney Publishing Worldwide publishes books and magazines in 85 languages in 75 countries.
Related posts: