Marvel's Greatest Comics Return!
From the press release:
Marvel is proud to announce the return of the Marvel's Greatest Comics program, spotlighting Marvel's most acclaimed series with new printings of these fan-favorite titles priced at only one dollar each! Returning in March 2011, Marvel's Greatest Comics offers an affordable introduction to some of the hottest selling Marvel Collected editions.
"This program was a huge success last year," said David Gabriel, Marvel Senior Vice-President of Sales & Circulation. "In our ongoing efforts to help retailers we're offering a new group of titles at one dollar that serve as primers for some of our best collections.
These are great items to have on hand all year round, and especially beneficial to have during the annual Free Comic Book Day (May 7th, 2011).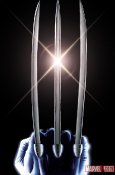 The Marvel's Greatest Comics titles for next year are:
March
Astonishing X-Men #1 - Astonishing x-men vol.1: Gifted tpb
The Ultimates #1 - The ultimates vol. 1: super-human tpb
X-23 #1 - X-23: INNOCENCE LOST TPB
Dark Tower: The Gunslinger Born #1 - Dark tower: the gunslinger born tpb
Reborn #1 - captain america: reborn tpb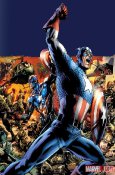 Ultimate Spider-Man #1 - ULTIMATE SPIDER-MAN VOL. 1: POWER & RESPONSIBILITY TPB
April
House of M #1 - HOUSE OF M TPB
Ultimate Fantastic Four #1 - ULTIMATE FANTASTIC FOUR VOL. 1: THE FANTASTIC TPB
Thor #7 - THOR BY J. MICHAEL STRACZYNSKI VOL. 2 TPB
Ultimate X-Men #1 - ULTIMATE X-MEN VOL. 1: THE TOMORROW PEOPLE TPB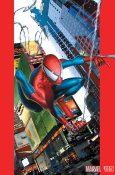 May
X-Force #1 - X-FORCE VOL. 1: ANGELS AND DEMONS TPB
Cable & Deadpool #1 - DEADPOOL & CABLE ULTIMATE COLLECTION BOOK 1 TPB
Wolverine #20 - WOLVERINE: ENEMY OF THE STATE ULTIMATE COLLECTION TPB
Stay tuned for more details on Marvel's Greatest Comics at www.marvel.com!
Related posts: