BOOM! Studios' Schedule for the The Los Angeles Times Festival of Books '10
From the press release:
BOOM! STUDIOS
@ THE LOS ANGELES TIMES
FESTIVAL OF BOOKS '10
BOOTH #752 ZONE G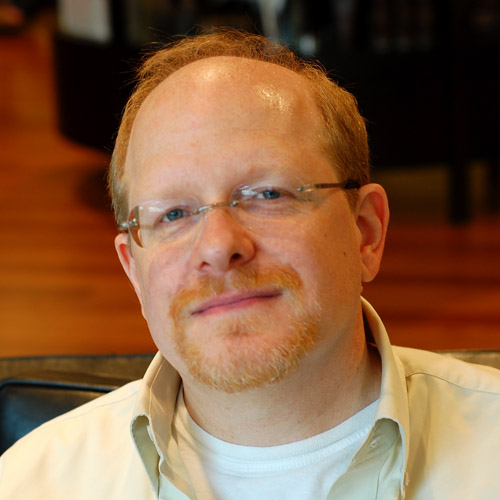 DON'T MISS EISNER AWARD-NOMINATED WRITER
MARK WAID
IN CONVERSATION WITH COMIC BOOK RESOURCES'
JONAH WEILAND
SATURDAY, APRIL 24th, 2010 at the ETC Stage
BOOM! STUDIOS GUESTS INCLUDE:
Eisner Award Nominated
IRREDEEMABLE & INCORRUPTIBLE's Mark Waid
ZOMBIE TALES: 2061′s & Academy Award-Nominated Kim Krizan
NOLA's Pierluigi Cothran
HUNTER'S FORTUNE's Caleb Monroe
SCHEDULED SIGNINGS & PANELS


Saturday, April 24, 2021 - Booth #752 Zone G
1:00 – 2:00pm – BOOM! Studios presents Mark Waid in Conversation with Jonah Weiland (ETC Stage Zone K)
2:00 – 3:00pm – Mark Waid signing at BOOM! Booth

Sunday, April 25, 2021 - Booth #752 Zone G
11:00am – 12:00pm – Big! Bold! BOOM!: BOOM! Studios Talks Comics, moderated by Chip Mosher, with panelists Pierluigi Cothran, Kim Krizan, and Caleb Monroe (ETC Stage Zone K)
12:00 – 1:00pm – Kim Krizan, Caleb Monroe and Pierluigi Cothran signing at BOOM! Booth
The 2010 BOOM! Studios' LIGHT THE FUSE convention tour continues at The Calgary Comic & Entertainment Expo 2010. Here are the full tour dates:
BOOM! STUDIOS
LIGHT THE FUSE TOUR 2010

Keep an eye out for us, we might be coming to a town near you!
April 24-25 - Calgary Entertainment Expo - Calgary Canada
May 22 - Summit City Comic Con - Fort Wayne, IN
May 27-30 - Phoenix Comicon - Phoenix, Arizona
May 25-27 - Book Expo America - New York, New York
June 4-6 - HeroesCon - Charlotte, North Carolina
June 25-28 - ALA Annual Conference and Exhibition - Washington DC
July 21-25 - Comic-Con International - San Diego, California
August 27-29 - Fan Expo Canada - Toronto,Canada
August 28-29 - Baltimore Comic-Con - Baltimore, MD
October 8-10 - New York Comic Con - New York, New York
October 29-31 - Long Beach Comic Con - L.A., California
About BOOM! Studios
BOOM! Studios (http://www.boom-studios.com) is a unique publishing house specializing in high-profile projects across a wide variety of different genres from some of the industry's biggest talents, including Philip K. Dick's DO ANDROIDS DREAM OF ELECTRIC SHEEP?, The Henson Company's FARSCAPE, and the original Mark Waid series IRREDEEMABLE. BOOM!'s children publishing imprint BOOM Kids! publishes titles such as Pixar's THE INCREDIBLES, CARS, and TOY STORY, as well as Disney's THE MUPPETS, DONALD DUCK, UNCLE SCROOGE and WALT DISNEY'S COMICS AND STORIES. This year, BOOM! Studios celebrates its fifth anniversary.
Related posts: