Top Cow Announces Kirkman and Silvestri's Pilot Season: Stellar #1
From the press release: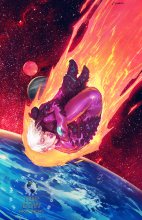 Following the success of Pilot Season: Murderer #1 and Pilot Season: Demonic #1, Top Cow Productions, Inc. proudly announced today that Pilot Season 2009 will continue with Pilot Season: Stellar #1. Hitting comic book stores in April, Pilot Season: Stellar #1 is a 32-page glance into the creative minds of Image Comics partners Robert Kirkman (The Walking Dead, Invincible) and Top Cow founder Marc Silvestri (X-Men/Dark Avengers: Utopia, The Darkness).
In Pilot Season: Stellar #1, Kirkman explores the story of Stellar, one of five genetically-enhanced super-humans created by the government. For Stellar, the process used on her has made her toxic to other humans driving four volunteers insane. Banished from Earth, Stellar roams the cosmos trying to use her powers for good, haunted by the fact that she can never return home – and all too aware that her fellow super-humans are out there, eager to strike at any moment. Bringing the story to life with his artistic talent is Bernard Chang (The Second Life of Dr. Mirage). Pilot Season: Stellar #1 features a cover by co-creator Silvestri.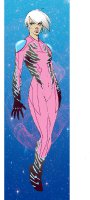 "With Stellar, I have the opportunity to inject emotion and mood into a story centered on technology," said Chang. "I'm anticipating the challenge to fully flesh out Stellar and I'm glad both Robert and Marc invited me to join them on the project."
Pilot Season: Stellar #1 will carry a price of $2.99. A total of five new properties will be introduced in Pilot Season 2009 from co-creators Kirkman and Silvestri. Previously announced titles include Pilot Season: Murderer in stores in December, Pilot Season: Demonic in stores in January, and Pilot Season: Stealth in stores early March. A bargain priced issue titled Pilot Season: Declassified introduces readers to all five concepts for only one dollar.
An annual Top Cow tradition since 2007, Pilot Season allows fans the opportunity to choose the next two Top Cow series based on a selection of one-shot Pilot Season "pilot" issues through online voting. The inaugural Pilot Season initiative garnered more than four million votes from fans across the globe.
Related posts: