Marvel Releases a Fourth Teaser Image for Secret Avengers #1
Marvel Comics have revealed that alongside Brian Michael Bendis and John Romita Jr's new Avengers ongoing (see here), they will be launching a Secret Avengers series, which will be written by Ed Brubaker, with artwork by Mike Deodato.
This is the fourth teaser image in a series, to see the first, please click here, and to see the second, please click here, and to see the third, click here.
In keeping with the title's name, Marvel have released absolutely no details about the upcoming series, and even the teaser image is a blacked-out silhouette of the character. There is a hint in the tagline on the teaser though, which says "I excel through adversity".
More teasers are sure to be released in the days to come, so stay tuned for more details!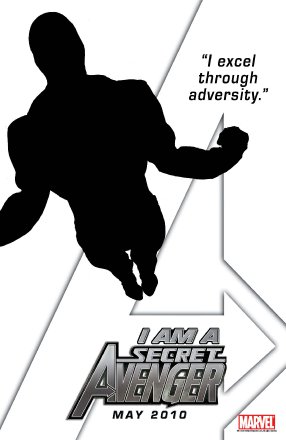 Related posts: