… So, What Exactly Will Disney Get in the Marvel Purchase, and Why Marvel is No Stranger to Buy-Outs, Mergers, and Aquistions
Marvel Entertainment, Inc. (NYSE: MVL) is far more than just a comic company, and has subsidiaries and divisions in involved in toys and merchandising,  movie productions, animation, internet productions, property… and much more
The company that would become Marvel Comics was founded in 1933 by Martin Goodman.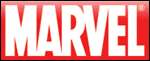 Goodman began a small pulp magazine company whose first release was the May 1933 publication of Western Supernovel magazine. Goodman saw how popular superhero comic were becoming, including his own company's character, Ka-Za (1936), and in 1939 he formed  Timely Publications, basing it at his current company. Timely's first effort, Marvel Comics #1 (Oct 1934) featured the first appearance of such long-standing and well known Marvel characters as The Human Tourch, The Angel, and Namor the Sub-Mariner (actually created for the unpublished movie-theater giveaway comic Motion Picture Funnies Weekly earlier that year.)
In November 1951 timely became Atlas Comics, before eventually becoming Marvel Comics in August, 1961.
In the Northern hemisphere fall of 1968, company founder Goodman sold Marvel Comics and his other publishing businesses to the Perfect Film and Chemical Corporation. It grouped these businesses in a subsidiary called Magazine Management Co. Goodman remained as publisher.
In 1973, Perfect Film and Chemical Corporation changed its name to Cadence Industries, which in turn renamed Magazine Management Co. as Marvel Comics Group. Goodman, now completely disconnected from Marvel, set up a new company called Atlas/Seaboard Comics in 1974, reviving Marvel's old Atlas name, but this lasted only a year-and-a-half.
In 1981 Marvel purchased the DePatie-Freleng Enterprises animation studio from famed Looney Tunes director Friz Freleng and his business partner David H. DePatie. The company was renamed Marvel Productions and it produced well-known animated TV series and movies featuring such characters as G.I. Joe, The Transformers, Jim Henson's Muppet Babies, and such TV series as Dungeons & Dragons, as well as cartoons based on Marvel characters, including Spider-Man and His Amazing Friends.
In 1986, Marvel was sold to New World Entertainment, becoming the Marvel Entertainment Group, Inc.
In 1989 Marvel Entertainment Group, Inc was sold to MacAndrews and Forbes, owned by Revlon executive Ronald Perelman, for $82.5M.At the time Perlman was quoted as saying
"It is a mini-Disney in terms of intellectual property," said Perelman. "Disney's got much more highly recognized characters and softer characters, whereas our characters are termed action heroes. But at Marvel we are now in the business of the creation and marketing of characters."
As part of the sale, Marvel Productions sold its back catalog to Saban Entertainment (acquired in 2001 by Disney).
In 1991, Perelman took Marvel Entertainment Group, Inc public in a stock offering underwritten by Merrill Lynch and First Boston Corporation. Marvel's market value topped $3 billion
Following the rapid rise of this immediately popular stock, Perleman issued a series of junk bonds that he used to acquire other children's entertainment companies. Marvel's debt exceeded $600 million.
In 1992 Marvel acquired Fleer Corporation, known primarily for its trading cards, and shortly thereafter created Marvel Studios, devoted to film and TV projects. Avi Arad became director of that division in 1993, with production accelerating in 1998 following the success of the film Blade.
In 1992, the Marvel Entertainment Group, Inc. purchased the bubblegum manufacturer Fleer.
In 1994, Marvel acquired the comic book distributor Heroes World to use as its own exclusive distributor. As the industry's other major publishers made exclusive distribution deals with other companies, the ripple effect resulted in the survival of only one other major distributor in North America, Diamond Comic Distributors Inc.
In 1994 Marvel Purched both Malibu comics and Welsh Publishing
In 1995 Marvel Subsiduary Fleer puchased Skybox International, an American trading card manufacturing company
In 1996 Marvel Went bankcrupt
In 1997, after protracted legal battles, control landed in the hands of Isaac Perlmutter, owner of the Marvel subsidiary Toy Biz. With his business partner Avi Arad, publisher Bill Jemas, and editor-in-chief Bob Harras, Perlmutter helped revitalize the comics line. After the merger Marvel Entertainment Group, Inc. became Marvel Entertainment, Inc.
In December 2003, Marvel Entertainment acquired Cover Concepts from Hearst Communications, Inc
On March 15, 2007, Stan Lee Media filed a lawsuit against Marvel Entertainment for $5 billion, claiming that the company is co-owner of the characters that Lee created for Marvel.
On March 30, 2021 a lawsuit over the Ghost Rider Character was filed by Gary Friedrich and Gary Friedrich Enterprises, Inc.
On August 31, 2009, The Walt Disney Company reached a deal to acquire Marvel Entertainment for US$4 billion, with Marvel shareholders being issued $30 and about 0.745 Disney shares for each share of Marvel they own.
The company's operating units include:
Divisions
Marvel Toys (formerly Toy Biz): a toy company owned by Isaac Perlmutter since the 1990s.
Spider-Man Merchandising, L.P.: A joint venture of Marvel and Sony Pictures Consumer Products Inc. that owns the rights to Spider-Man movie related licensed products.
Marvel Characters B.V. (The Netherlands)
MVL International C.V. (The Netherlands)
Marvel International Character Holdings LLC (Delaware)
Marvel Entertainment International Limited (United Kingdom)
Marvel Property, Inc. (Delaware)
Marvel Internet Productions LLC (Delaware)
Marvel Toys Limited (Hong Kong)
MRV, Inc. (Delaware)
MVL Development LLC (Delaware)
Marvel Film Productions LLC (Delaware)
Subsidiaries
Marvel Characters, Inc.: intellectual property holding company;
Marvel Publishing, Inc.: publisher of Marvel Comics;
Marvel Studios: a film and television production company;
MVL Film Finance LLC: holder of Marvel's Movie debt and theatrical film rights to the ten characters as collateral.
Marvel Animation: Subsidiary charge with oversight of Marvel's animation productions.
Film Slate Subsidiaries"

MVL Rights, LLC: subsidiary holding movie rights of all Marvel Characters with some on contract with MVL Film Finance
Iron Works Productions LLC: subsidiary holding debt to finance the Iron Man movie.

[

14

]

MVL Productions LLC: an indirect wholly owned a film development subsidiary
Incredible Productions LLC (Delaware): subsidiary holding debt to finance the Incredible Hulk film
MVL Iron Works Productions Canada, Inc. (Province of Ontario)
MVL Incredible Productions Canada, Inc. (Province of Ontario)

Asgard Productions LLC (Delaware)
Green Guy Toons LLC (Delaware)
Squad Productions LLC
Former units
Fleer Corporation
Malibu Comics
Marvel Productions (1981 to 1997)
Panini Group: Italian sticker manufacturer
SkyBox International
Welsh Publishing: comic book publishers
Related posts: