'Four Color Memories' – by K. Patrick Glover – Installment the Tenth, in Which We Talk a Walk Down Baker Street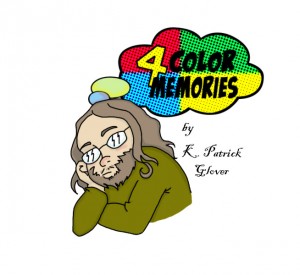 'Four Color Memories' by K. Patrick Glover
K. Patrick Glover is the writer of the webcomic The Invisible Skein, which is being illustrated by Amanda Hayes, and the first chapter of the story is set to appear on the web on December 14th.
'Four Color Memories' is a column about the comics of our youth, full of nostalgia for the days when heroes were heroes and villains were villains, before the Avengers were DARK and before the Lanterns were BLACK.
To see a directory of previous installments of the column, please click here!

Installment the Tenth

In Which We Talk a Walk Down Baker Street
(This is the first of four pieces I'll be writing this week about Sherlock Holmes. The second, a review of some other more recent Holmes comics, will appear here in a day or two. The third and fourth pieces will appear later this week on my blog, (Parenthetically Speaking). I hope you enjoy each of them.)
Sherlock Holmes has had a wide and varied career in comics. Indeed, long before I was born he was appearing in books by Dell and Classics Illustrated as well as all sorts of comic strips and editorial cartoons. Caricatures of Holmes appeared in many cartoons and even children's books were written about the Great Detective (and the mouse that shared his residence at Baker Street).
My first experience with Holmes in the comic medium was a one shot put out by DC in 1975. Simply called Sherlock Holmes, it featured an adaptation of the short stories The Final Problem and The Empty House, written by the great Denny O'Neal and illustrated by Philippine comic artist E.R. Cruz.
The following year saw Marvel's adaptation of The Hound of The Baskervilles in two issues of their black and white anthology, Marvel Preview. The story was penned by Doug Moench and drawn with great flair by the talented Val Mayerik.
In 1986, Renegade Press, the company that broke away from Aardvark-Vanaheim when Dave Sim split with his wife, Deni, began publishing a series called The Cases of Sherlock Holmes. Not quite a comic, these black and white books usually featured the original text of Doyle stories, beautifully illustrated by Dan and David Day. (I say usually, because one issue did feature an original short story by Gordon Derry).
DC put out an oddity in 1987, an issue of Detective Comics (#572) that featured a lost Sherlock Holmes tale as it's center piece and a meeting between Batman and an elderly Holmes in the overall story. The center piece, called "The Adventure of The Red Leech", was once again drawn by E.R. Cruz and almost looks like an unpublished tale from what would have been the 1975 series.
1987 also saw the first of several Holmes stories by Martin Powell and Seppo Makinen, Scarlet In Gaslight, an original black and white mini series that pitted Holmes against Dracula. Published by Eternity Comics, it has been reprinted several times, most recently by Moonstone.
Eternity also published the follow up tale by Powell and Makinen, 1989's A Case of Blind Fear in which the Great Detective grapples with the Invisible Man, along with several series and trades reprinting various Sherlock Holmes newspaper strips that had accumulated over the years.
(My research also shows a listing for a mini series called The Case of The Missing Martian that Eternity apparently printed in 1990. This one slid completely under my radar, and if anyone has copies they'd like to part with, please get in touch with me.)
Innovation put out a graphic novel adapting the very first of the Holmes' stories, A Study In Scarlet in 1989. (Adapted by James Stenstrum. Art by Noly Panaligan. – and that information comes straight from a website offering the book for sale. This is another one that I've never actually managed to get my hands on.)
1996 saw a one shot adaptation of The Sussex Vampire put out by Caliber Press. Written by Warren Ellis with art by Craig Gilmore, this is one of the few adaptations that outshines the source material, as The Sussex Vampire was one of Doyle's least impressive stories.
Caliber is also notable for their earlier series Baker Street, which, while it didn't actually feature Holmes, was sort of inspired by Doyle's world, albeit set in an alternate history present day and riffing heavily off of punk culture.
Most of these stories are of course long out of print, although it should be noted that Moonstone released two trade paperbacks called Sherlock Holmes Mysteries, featuring the stories by Powell and Makinen. The first volume reprints Scarlet By Gaslight and A Case of Blind Fear while the second reprints a later mini called Return of The Devil and an apparently all-new tale called The Loch Ness Horror.
It should also be mentioned that these are not the only places to find such crossover tales. Holmes has crossed Dracula's path in several novels, such as Loren Estelman's Sherlock Homes vs. Dracula and Fred Saberhagen's The Holmes/Dracula File. He's also dealt with the Loch Ness Monster on a previous occasion in the brilliant Billy Wilder film, The Private Life of Sherlock Holmes.
(And, yes, I have been listening to Gerry Rafferty's Baker Street while I wrote this. Why do you ask?) [ED NOTE: Oh God!]
Till next time,
K. Patrick Glover
Ancillary matters -
Don't forget that my webcomic The Invisible Skein, launched on Dec 14th at http://www.theinvisibleskein.com, and we've now got 11 pages live!
I can be found regularly at my blog, http://kpatrickglover.wordpress.com or on the Twitter thing at http://www.twitter.com/kpatrickglover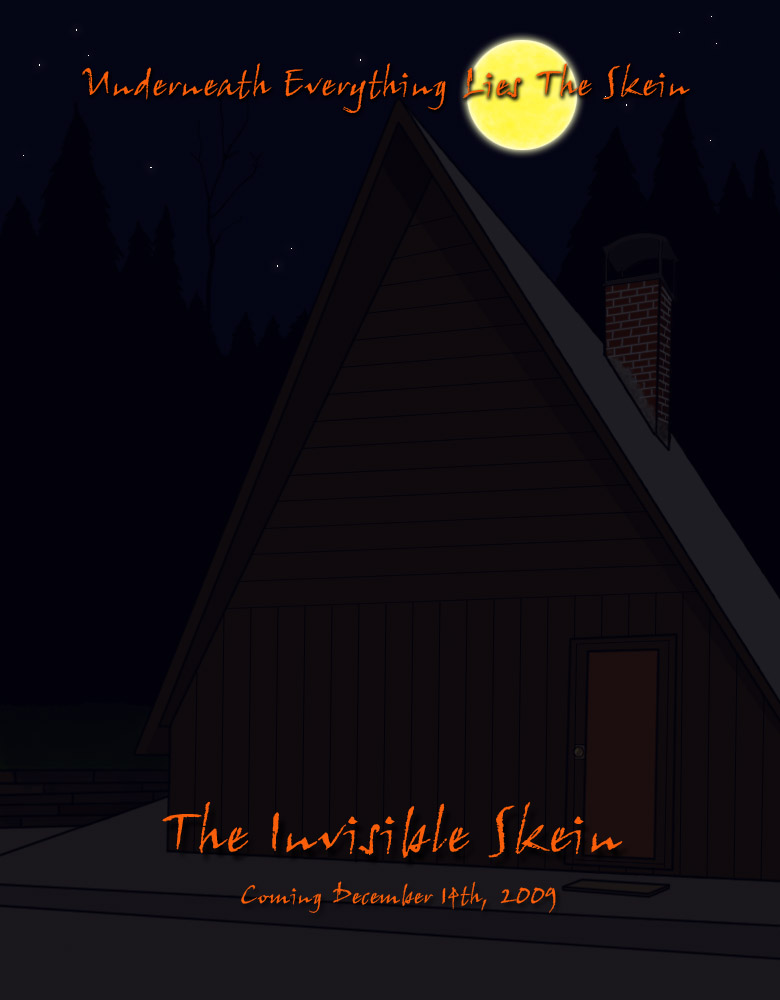 Related posts: