Washington DC Comicon is This Sunday!
From the press release: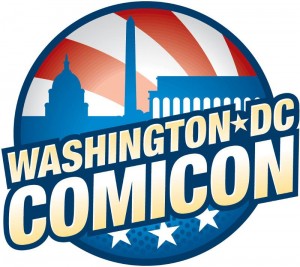 DC Comicon is Sunday (Father's Day)! Cho! Hama! Dezago! Starlin! FREE!
FAIRFAX, VIRGINIA - June 14, 2011 - Following up on last-year's inaugural DC Comicon at George Mason University, Brett Carreras (the promoter of the VA  Comicon) and Marc Nathan (the promoter of the Baltimore Comic-Con) have once again joined forces to bring the largest, most important, most FREE show to our fine nation's capital.
Located at George Mason University in Fairfax, VA, the DC Comicon will be a collection of the regions FINEST comic books from the 1940′s to present, along with the industry's TOP talent…all donating their time to bring the BEST comics and talent to Washington DC for FREE!
Featuring Frank Cho (Award-winning illustrator and writer of Liberty Meadows, Mighty Avengers and more!), Jim Starlin (creator of all things Thanos and Infinity), Todd Dezago (the current Casper relaunch, Tellos, Amazing Spider-Man), Larry Hama (The "Godfather" of GI Joe, and creator of Snake Eyes and Storm Shadow) along with his illustrator on the current GI Joe series, SL Gallant…signing with Mr. Hama for the first time!
In an exclusive partnership, the Washington DC Comicon will deliver FREE tickets to EVERY comic retailer in VA, DC and MD on Wednesday, June 15th…and all you have to do is go into your favorite store and ASK for your free tickets!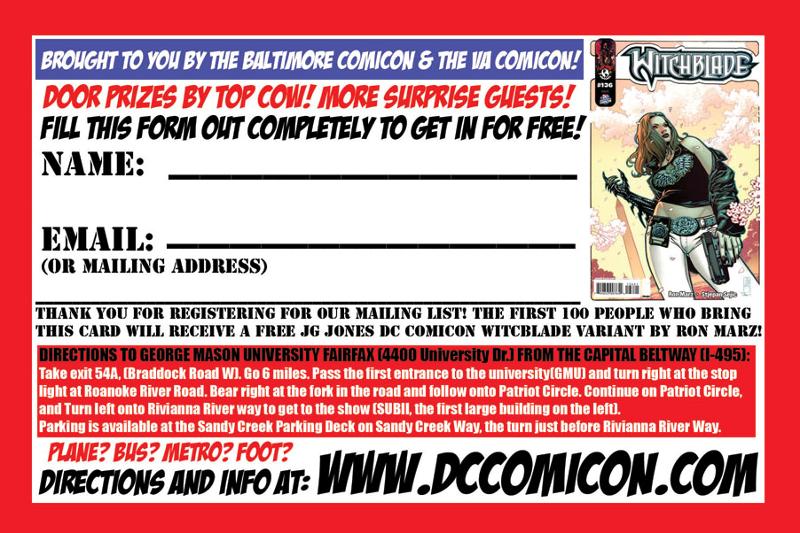 With door prizes courtesy of Top Cow, FREE admission, GREAT comic book selection, and less than a 100 mile commute from Richmond, DC, Philadelphia and MORE, along with access to the DC Metro public transit system, the DC Comicon is the EASIEST, and most FREE comic book event EVER on Father's Day.
Visit www.dccomicon.com for more information, including your FREE tickets, travel, parking, artists, publishers, updates and MORE! We will see you there!
Related posts: