IDW to Collect Danger Girl in March
From the press release:
Get Ready for DANGER GIRL, VOL. 1: DESTINATION DANGER, Coming in March!
Never-before-collected in one volume!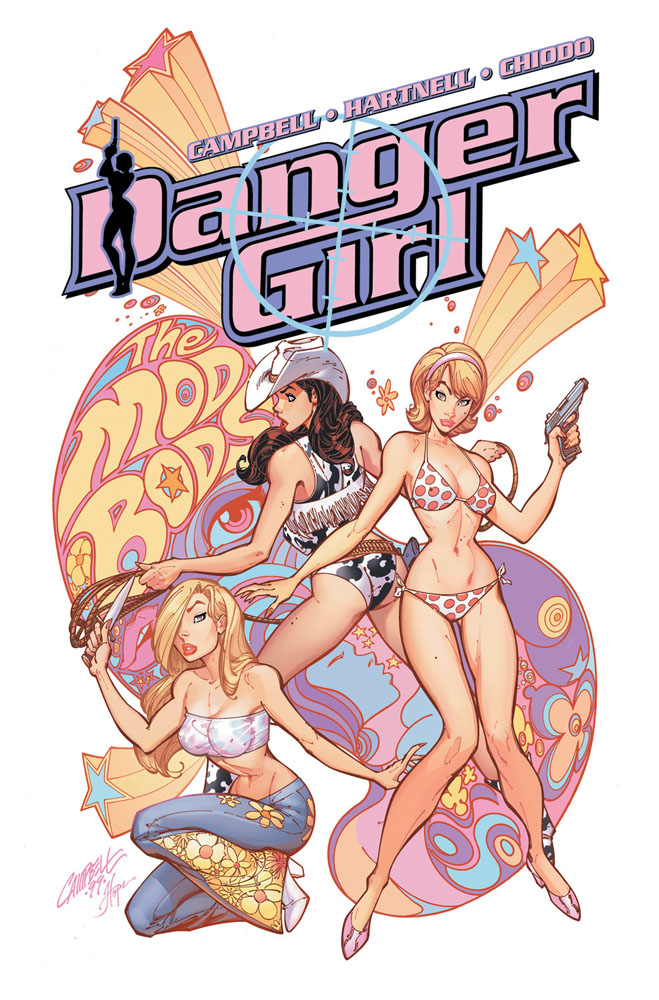 Art by fan-favorite artists Arthur Adams, Phil Noto, JoeChiodo, and more!
J. Scott Campbell, Tommy Yune, Andy Hartnell (w) J. Scott Campbell, Andy Hartnell, Arthur Adams, Phil Noto, Joe Chiodo, Tommy Yune (a) J. Scott Campbell (c)
A collection of fantastic Danger Girl stories from across the globe, including the Danger Girl novelettes Viva Las Danger and Hawaiian Punch, both painted by Phil Noto, and Danger Girl Kamikaze, by Tommy Yune. Plus, a fantastic Danger Girl adventure delineated by legendary artist Arthur Adams, and a host of pin-ups by some of comics brightest stars.
TPB FC $19.99 208 Pages Size ISBN: 978-1-60010-876-1 Diamond order code JAN11 0540
Related posts: