BOOM! Studios Promotes Mark Waid to Chief Creative Officer!
From the press release:
BOOM! STUDIOS' MARK WAID
PROMOTED TO
CHIEF CREATIVE OFFICER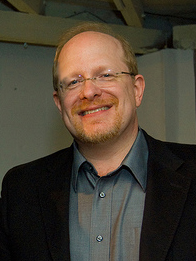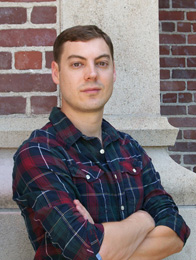 MATT GAGNON NAMED
EDITOR-IN-CHIEF
July 19th, 2010 – Los Angeles, CA – BOOM! Studios, 2009′s "Best Publisher" and the recipient of 7 Eisner and 5 Harvey Award nominations announced today that Mark Waid has been promoted to Chief Creative Officer.
Matt Gagnon has received a promotion to Editor-in-Chief.
For the past three years, Mark Waid has been serving as Editor-in-Chief of BOOM! Studios and has been one of the leading factors in the amazing growth that's seen the company increase its market share tenfold. Managing Editor Matt Gagnon has, likewise since his hiring in 2008, been a critical player in the company's explosive expansion.
"Mark Waid is one of the most well-loved and dynamic personalities in comics," said Ross Richie, Chief Executive Officer of BOOM!. "When he assumed the editorial reigns at BOOM! in 2007, he had his work cut out for him – I had not run the trains on time, and much of the editorial schedule was wrecked. Mark used his 25 years of experience in the business to methodically put our core titles like ZOMBIE TALES and CTHULHU TALES back on track, added fresh comics creators with fresh voices to our line, and righted our business and helped define our brand. Without that intervention, there's no way we could have achieved the meteoric growth we've enjoyed. He's been a world-class talent, and it's a pleasure to commemorate that with this promotion."
Waid added, "Ross is too kind and perhaps drinks a little much. Let's save the accolades for Matt Gagnon. He's got an uncanny eye for talent and a gift for finding diamonds in the dark, secret mineshafts in which freelancers dwell. He's unearthed breathtaking talents, among them HEXED's Emma Rios, THE UNKNOWN 's Minck Oosterveer, and IRREDEEMABLE's Peter Krause. Moreover, Matt has worked hands-on to make sure that BOOM!'s books are there for readers every month, on time, and that they're great reads. I am extremely proud of his accomplishments, and we're overdue in acknowledging them as I shift my responsibilities within the company to focus on our expanding opportunities both inside and outside publishing. Between the upcoming line of comics and graphic novels we're doing with Stan Lee and POW! Entertainment, our increasing digital-media strategies, and our continued growth in Hollywood, my energies are more dedicated to BOOM! than ever before."
Waid has been, for over twenty years, one of America's best-selling comic book authors, having contributed to every major publisher and having written a wider range of well-known comic characters than any comics writer in history, including Spider-Man, The X-Men, Batman, Superman, Archie, and Captain America. The series Waid launched at BOOM! last year, IRREDEEMABLE, was nominated for "Best New Series," "Best Writer," and "Best Cover Artist" in the 2010 Eisner Awards and "Best Writer" and "Best New Series" by the 2010 Harvey Awards. This success has been followed up with the critically acclaimed sister title, INCORRUPTIBLE.
Gagnon came to BOOM! from Meltdown Comics in Los Angeles, one of the most influential comic book retail stores in the country. Meltdown is renowned for a cutting-edge approach to retailing and a sophisticated and varied line of products, a philosophy that Gagnon had a hand in shaping at the super-store. He brings that same approach to BOOM!, breaking new ground with a strong editorial voice.
About BOOM! Studios
BOOM! Studios (www.boom-studios.com) 2009 "Best Publisher" of the year, generates a wide-ranging catalog of multiple Eisner and Harvey Award-nominated comic books and graphic novels featuring some of the industry's top talent, including Philip K. Dick's DO ANDROIDS DREAM OF ELECTRIC SHEEP?, 20th Century Fox's 28 DAYS LATER and DIE HARD, The Henson Company's FARSCAPE, and the original Mark Waid series IRREDEEMABLE.  This fall sees BOOM! teaming up with the legendary Stan Lee, creator of Marvel Comics' characters Spider-Man, The Hulk, and The X-Men for a line of original superhero series, the legend's first new superhero creations in nearly 20 years. BOOM!'s youth imprint, BOOM Kids!, is an undisputed industry leader publishing Disney/Pixar's THE INCREDIBLES, CARS, and TOY STORY, as well as Disney's THE MUPPETS, DONALD DUCK, UNCLE SCROOGE and WALT DISNEY'S COMICS AND STORIES. This year, BOOM! Studios celebrates its fifth anniversary.
Related posts: